Welcome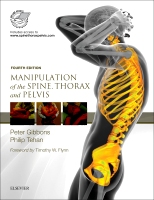 Welcome to the companion website for Manipulation of the Spine, Thorax and Pelvis, 4e.
You now have access to video sequences demonstrating the techniques described in part B of the book (with the exception of the last technique described in chapter 11). These videos will support your learning and/or teaching in manipulative techniques when used alongside the text. The website is not designed to be used as a stand-alone product.
You will also be able to view and download all of the images from the book.
Please navigate using the menu buttons above to access the videos and images.